GET INSPIRED
Looking for design inspiration and help? Discover art and décor ideas for any room style, shop our guest curators' collections and learn about compelling art, artists and causes.
Inspiring Insiders
Your guides to great art.
Art.com is proud to unveil an exclusive collection of artworks by 1920s icon Zelda Fitzgerald.

Best known as the wife and muse of novelist F. Scott Fitzgerald, Zelda Fitzgerald was also a creative force. "Both of us are very splashy vivid pictures," she wrote in a letter to Scott just before their marriage. "I know our colors will blend, and I think we'll look very well hanging beside each other in the gallery of life."

The glamorous couple personified the Roaring Twenties and the Jazz Age. Yet Zelda struggled to establish her own creative identity. A gifted dancer, writer and artist, her art took shape in the 1920s when she began making paper dolls by hand for her daughter Scottie. Influenced by Surrealism and Abstraction, her style evolved over the years but always maintained a childlike sensibility. Browse the collection to see her fanciful cityscapes, lush botanicals and lively scenes from nursery rhymes. Many were created during the last 14 years of her life as remembrances of her adventures with Scott.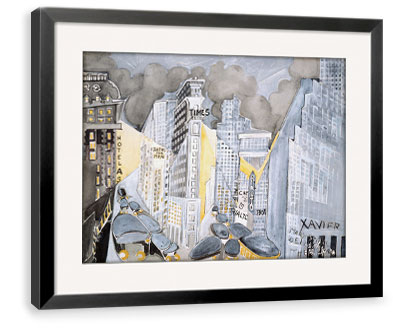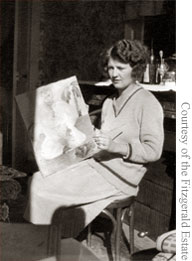 "Both of us are very splashy vivid pictures."
Much of Zelda's artwork was lost when she passed away. Now, almost 70 years later, amidst excitement over the remake of the classic film, The Great Gatsby, Zelda's art has taken on a new life. We're delighted to tell her remarkable story through the exclusive artworks in this collection.
SHOP THE COLLECTION